Pet Biscuit Cutters
Pet Biscuit Cutters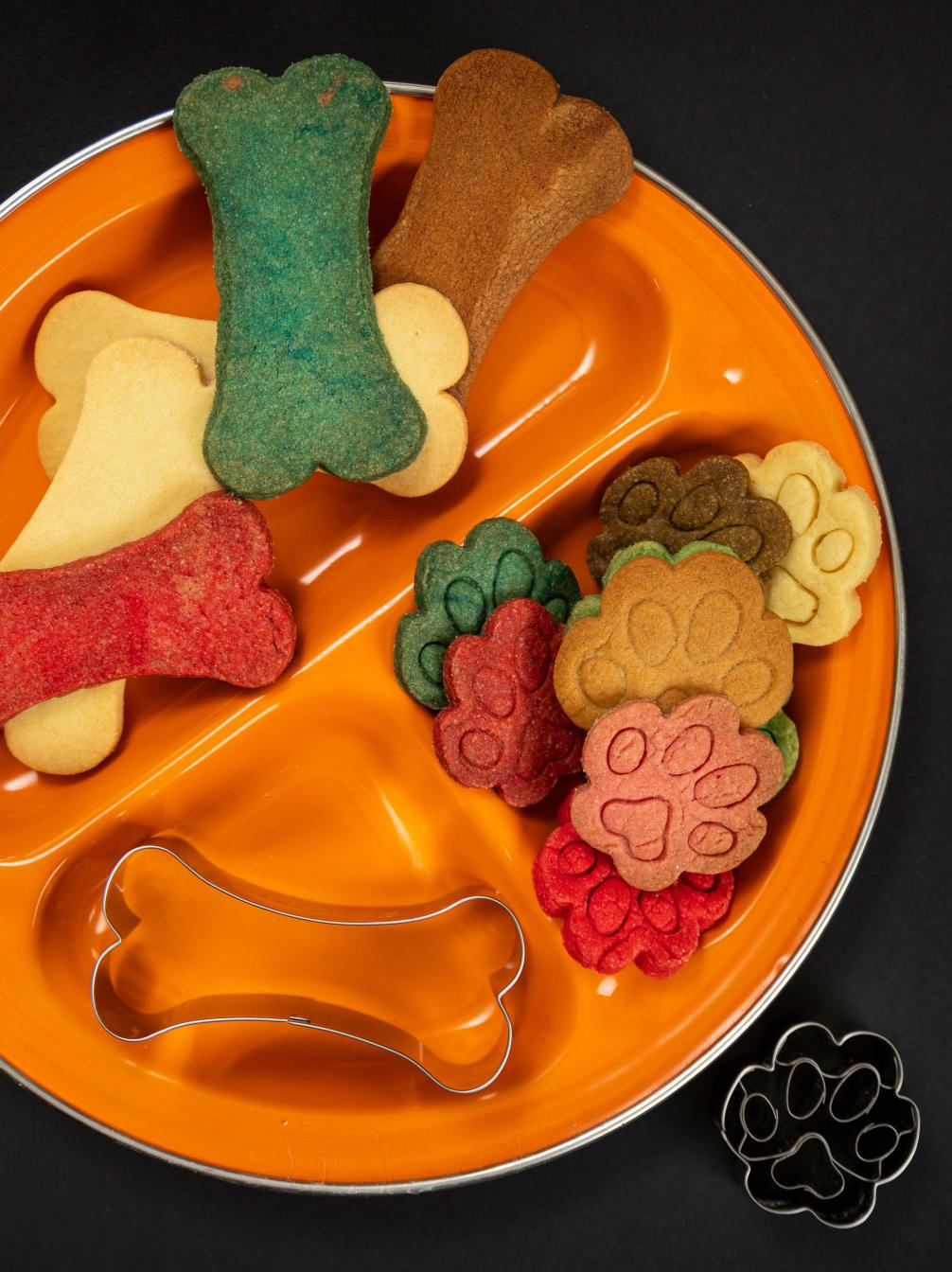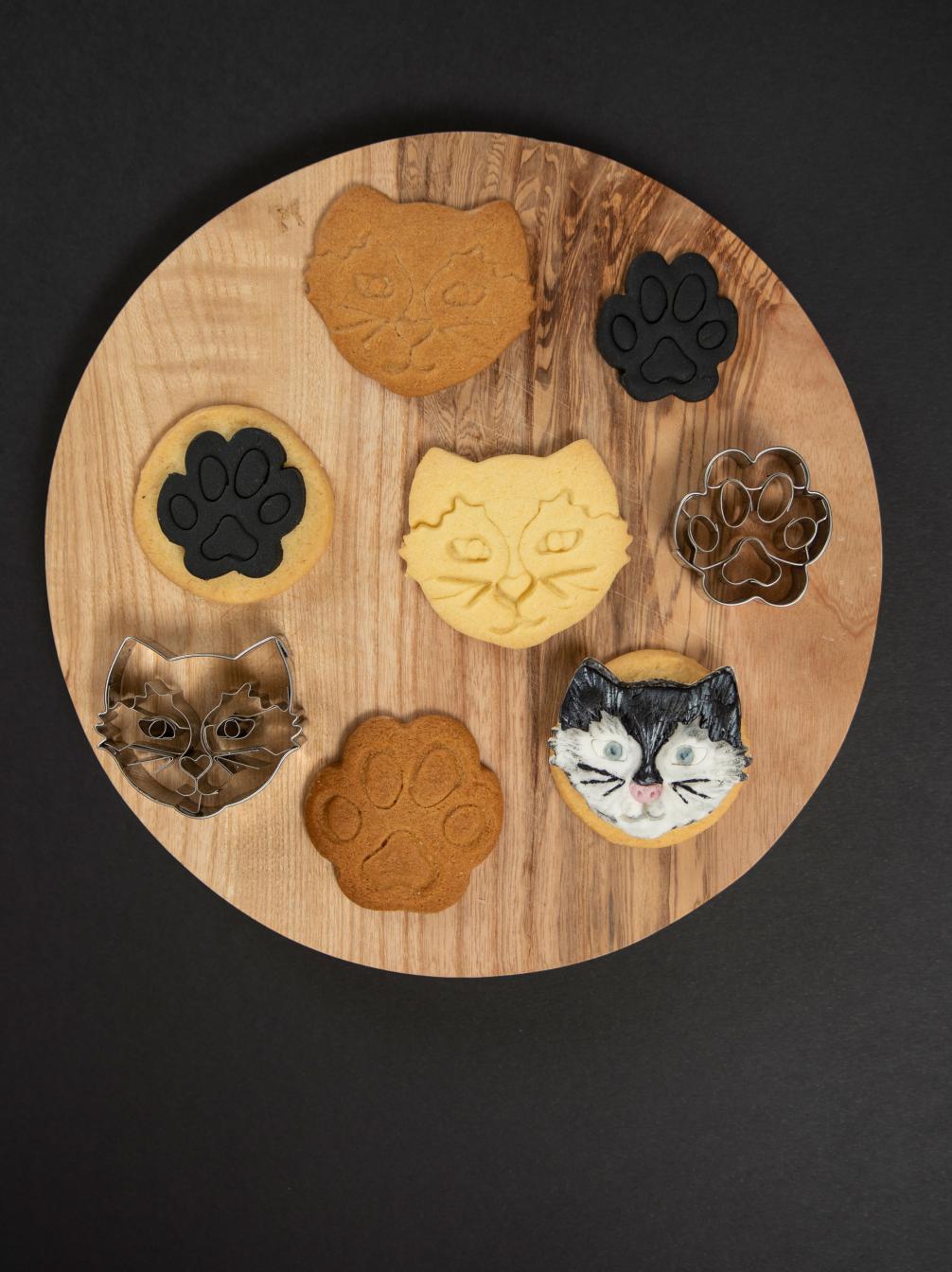 Pet Biscuit Cutters
Make gorgeous biscuits for you or your pets. Precision made in Germany in stainless steel the 3D cutters give extra embossed detailing to your biscuits or icing.
Bone L9.5cm
Cat D6cm
Large Paw D7.5cm
Small Paw D4.5cm
See product story below for a delicious dog treat recipe
From £5.75
Dog Treats

255g peanut butter
180ml skimmed milk
1 large egg
240g whole wheat flour
1 tablespoon baking powder
30g oats
2-3 rashers of cooked bacon (optional)

In a large bowl mix the peanut butter, milk and egg together.
Add flour and baking powder then the oats and bacon. The dough is extremely
thick and heavy - you may need to remove it from the bowl and work it on a
floured surface.
Roll out the dough, cut into shapes and arrange on parchment lined baking sheets.
Bake at 160 degrees for approx 20 minutes or until lightly browned on the bottom,
turn over and bake the other side for approx 10 minutes.
Store for up to 2 weeks in the fridge or 2 months in the freezer.
We aim to dispatch your goods within 2 working days from receipt of order, however it may take longer at busy times of the year. For more information see ordering & delivery