Old Plastic Covered Bottles
Old Plastic Covered Bottles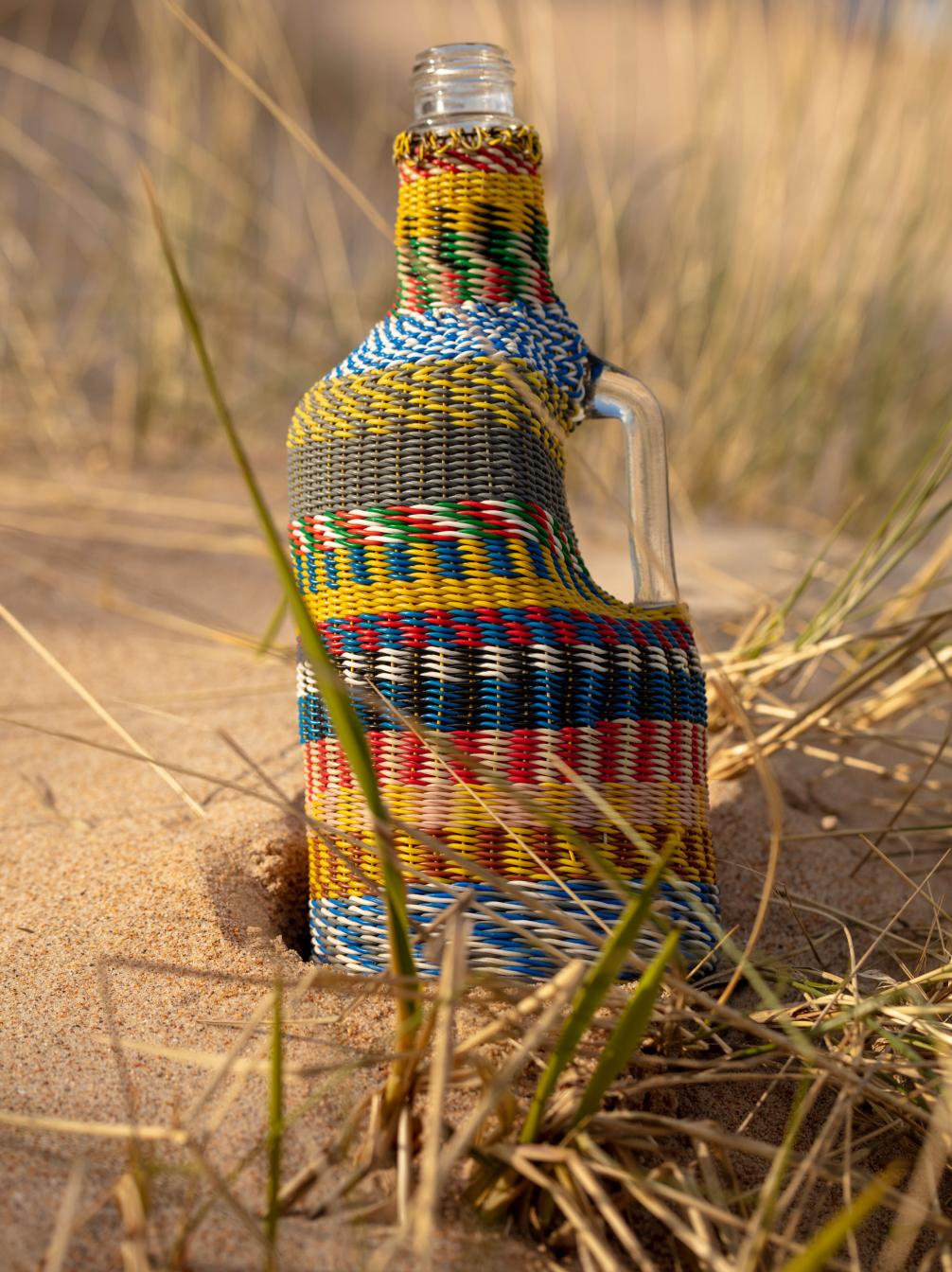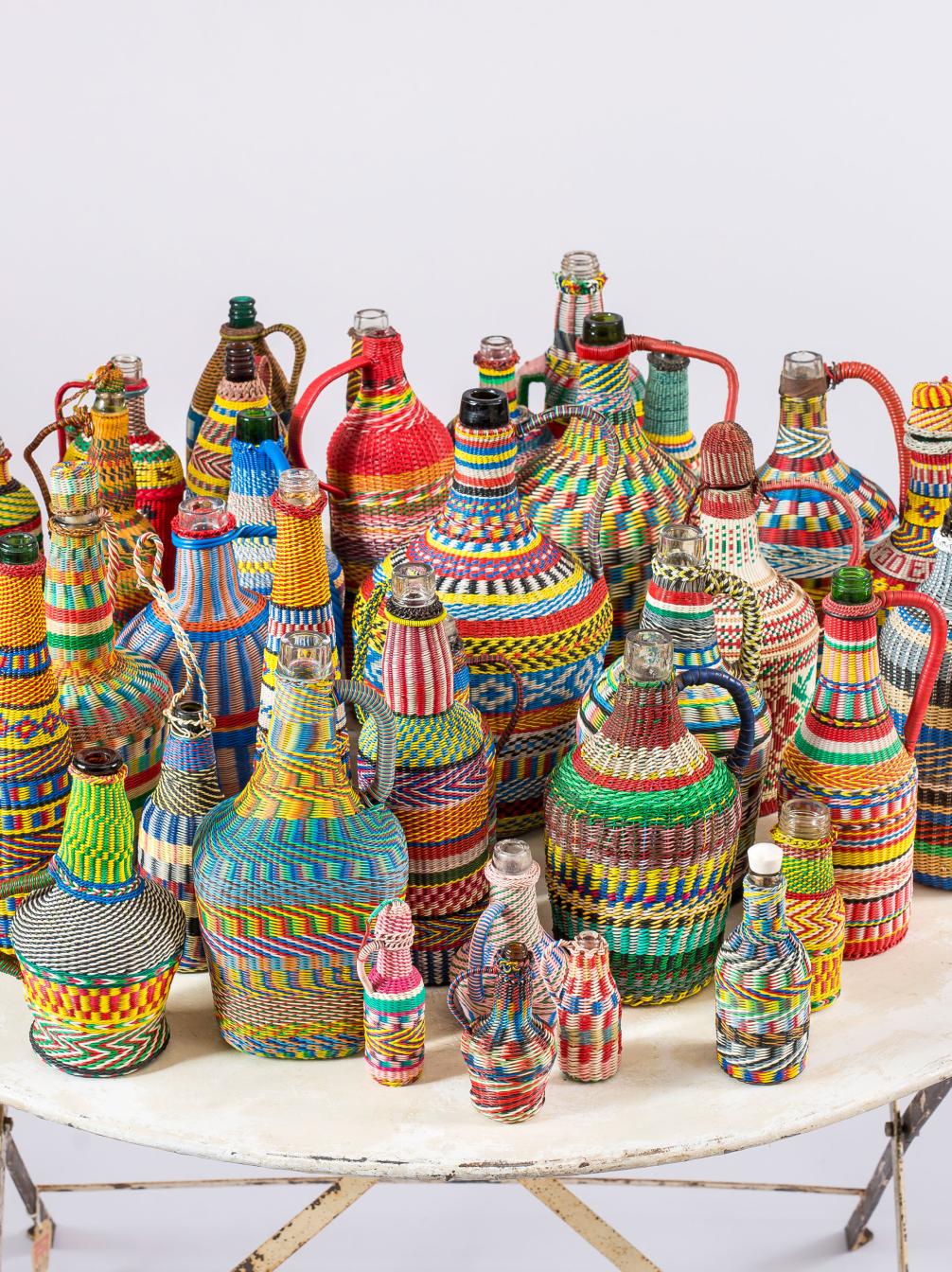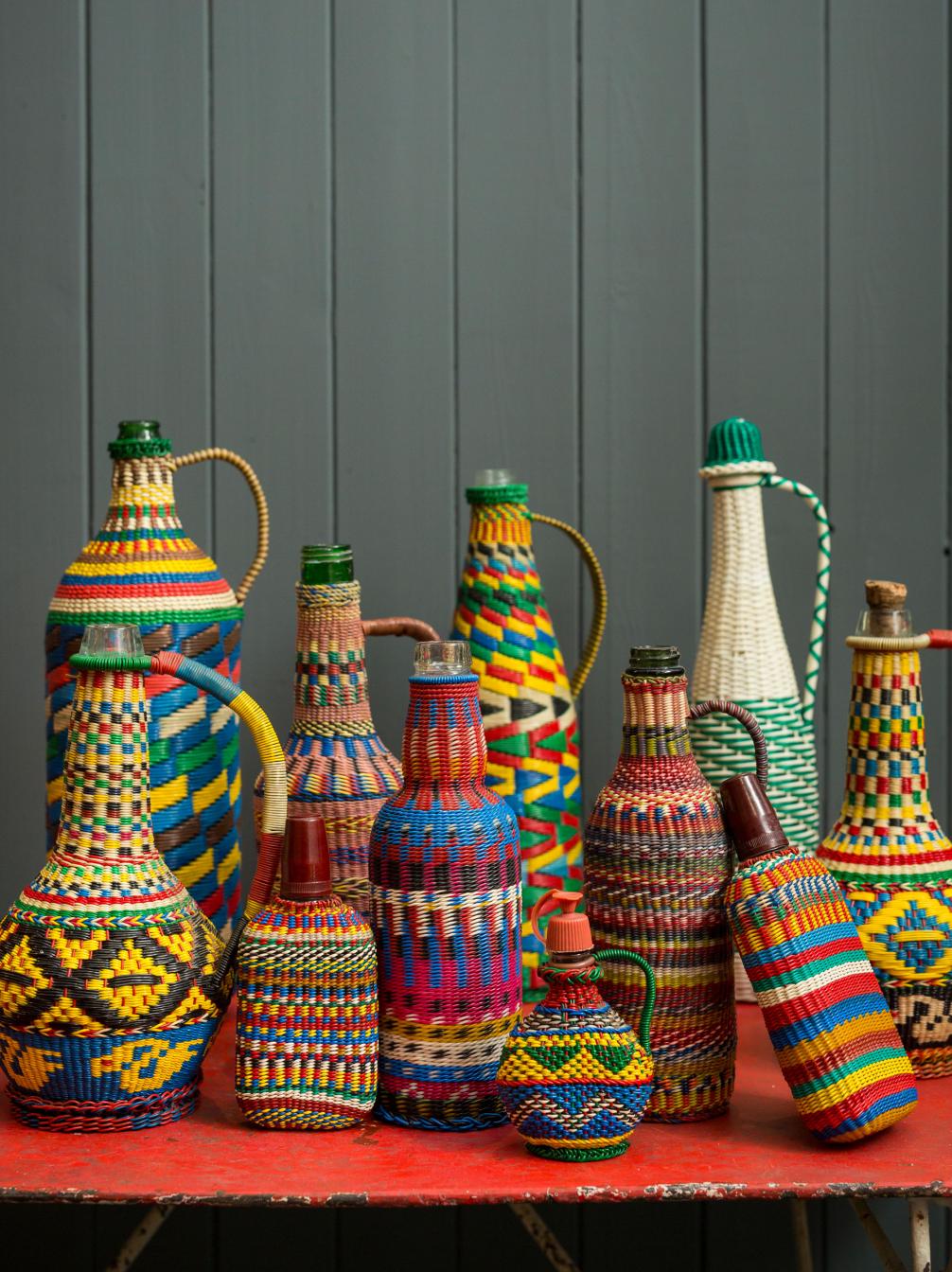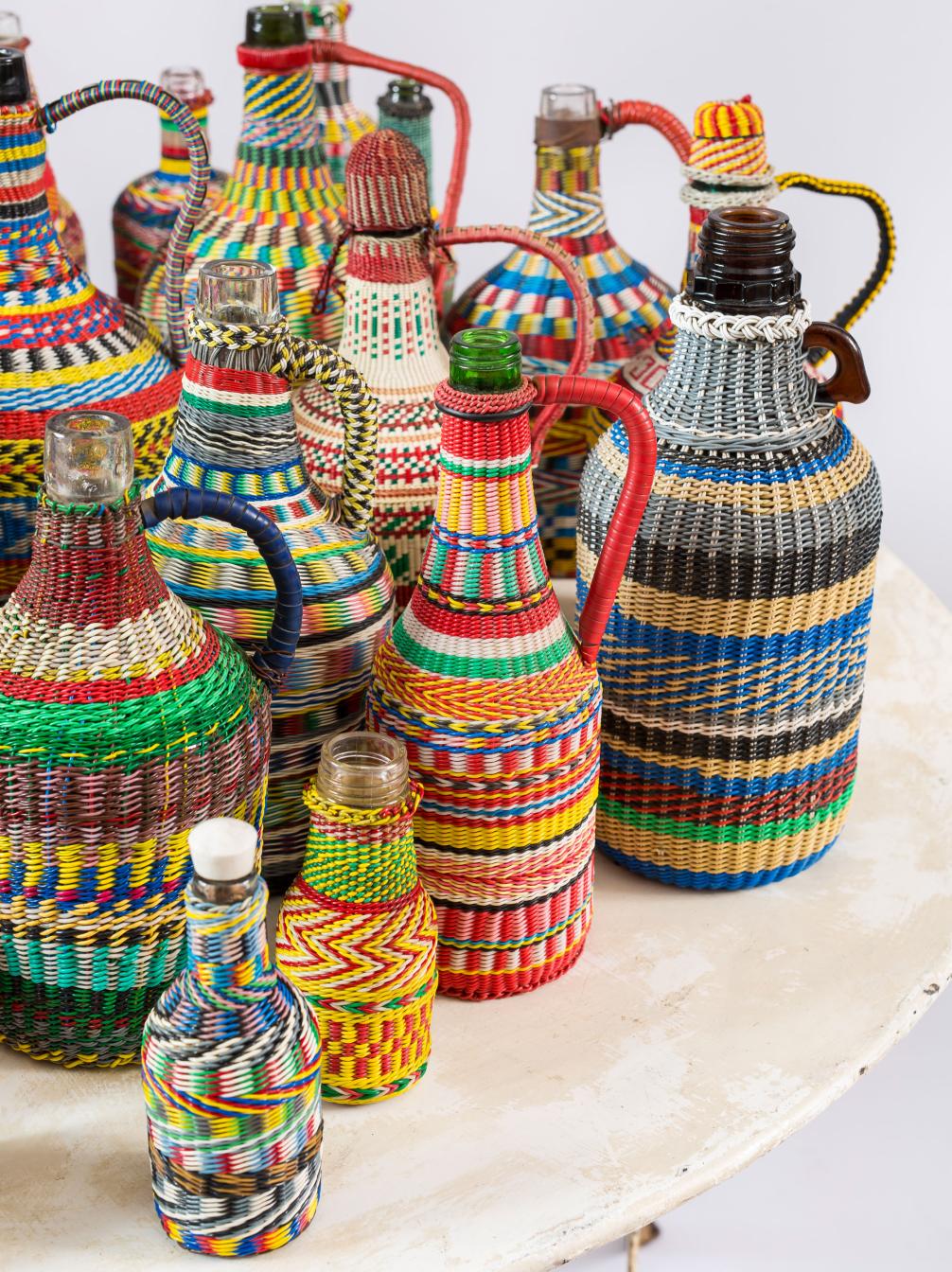 Old Plastic Covered Bottles
We're delighted to have discovered this dazzling array of old glass bottles, ingeniously covered with handwoven patterns in multicoloured wire - REcycling at its best and most beautiful...
In the mining communities of Hungary, this plastic coated detonator flex is used once then REused to decorate old glass bottles - each one totally unique and beautiful, either individually or displayed in a group. The only trouble is, we don't REally want to part with them!
Designs and sizes vary.
£34.00

We aim to dispatch your goods within 2 working days from receipt of order, however it may take longer at busy times of the year. For more information see ordering & delivery