Old Glass Salts
Old Glass Salts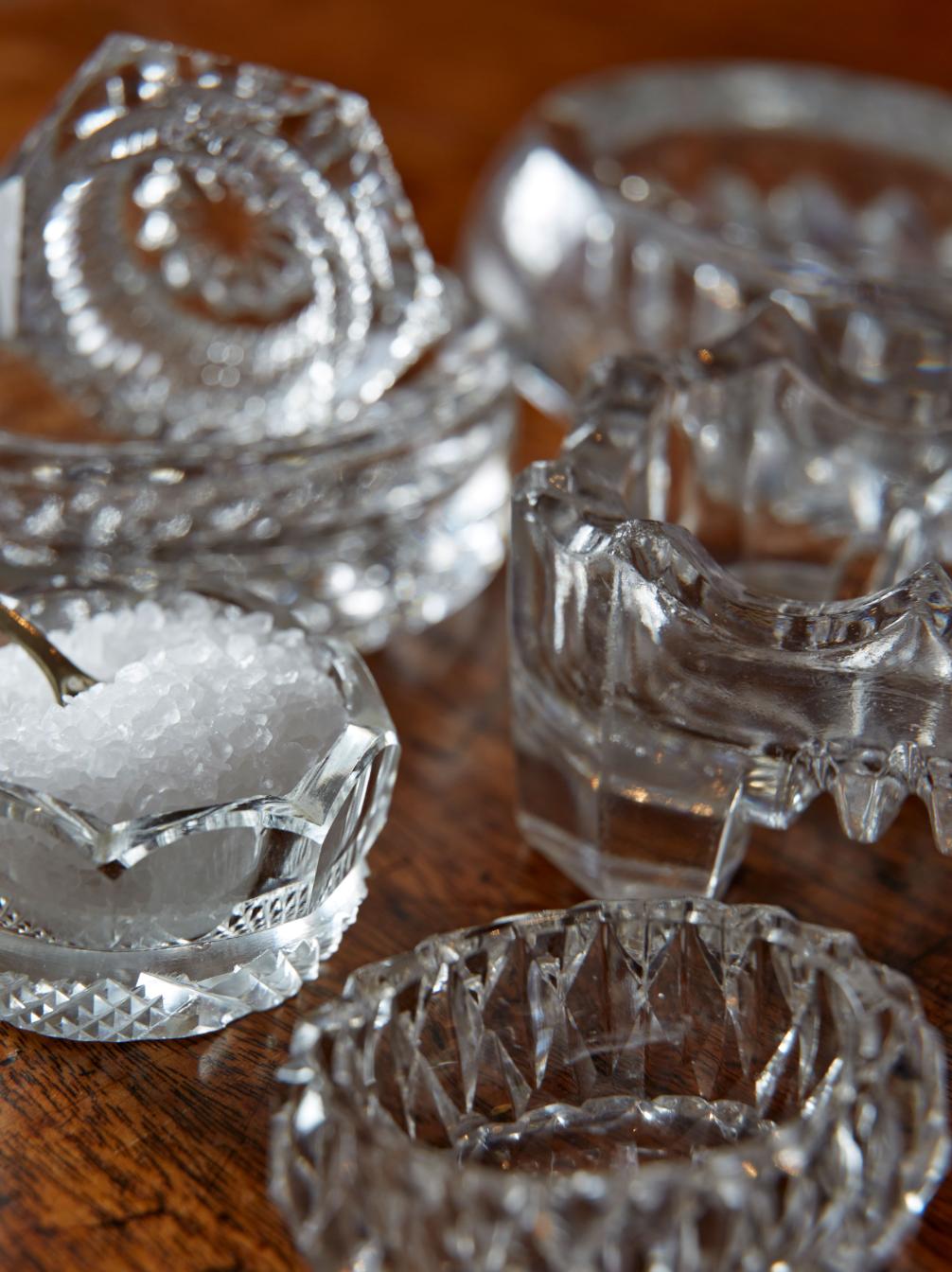 Old Glass Salts
The use of salt cellars was documented in classical Rome and they continued to be used up until the first half of the 20th century. Usage began to decline with the introduction of free flowing salt in 1911, and cellars were almost entirely replaced by salt shakers. Our original, pressed glass Victorian and Edwardian salts are now popular again especially for sea salt.
Salt spoon not included but we have a selection to buy instore.
Designs and sizes vary from tiny breakfast salts to large trenchers.
See product story below for more information...
From £5.50

The prominent 19th and 20th century manufacturers in the north east is area included Davidson & Sowerby in Gateshead, Greener in Sunderland, Heppell in Newcastle and Edward Moore in South Shields amongst others.
They produced wide ranges of pressed glass products and different manufacturers are often identifiable by their designs, factory or registration marks. Sadly none of these manufacturers exist today but much of the old pressed glass we have on offer is their legacy.
We aim to dispatch your goods within 2 working days from receipt of order, however it may take longer at busy times of the year. For more information see ordering & delivery