Old Glass Jelly Moulds
Old Glass Jelly Moulds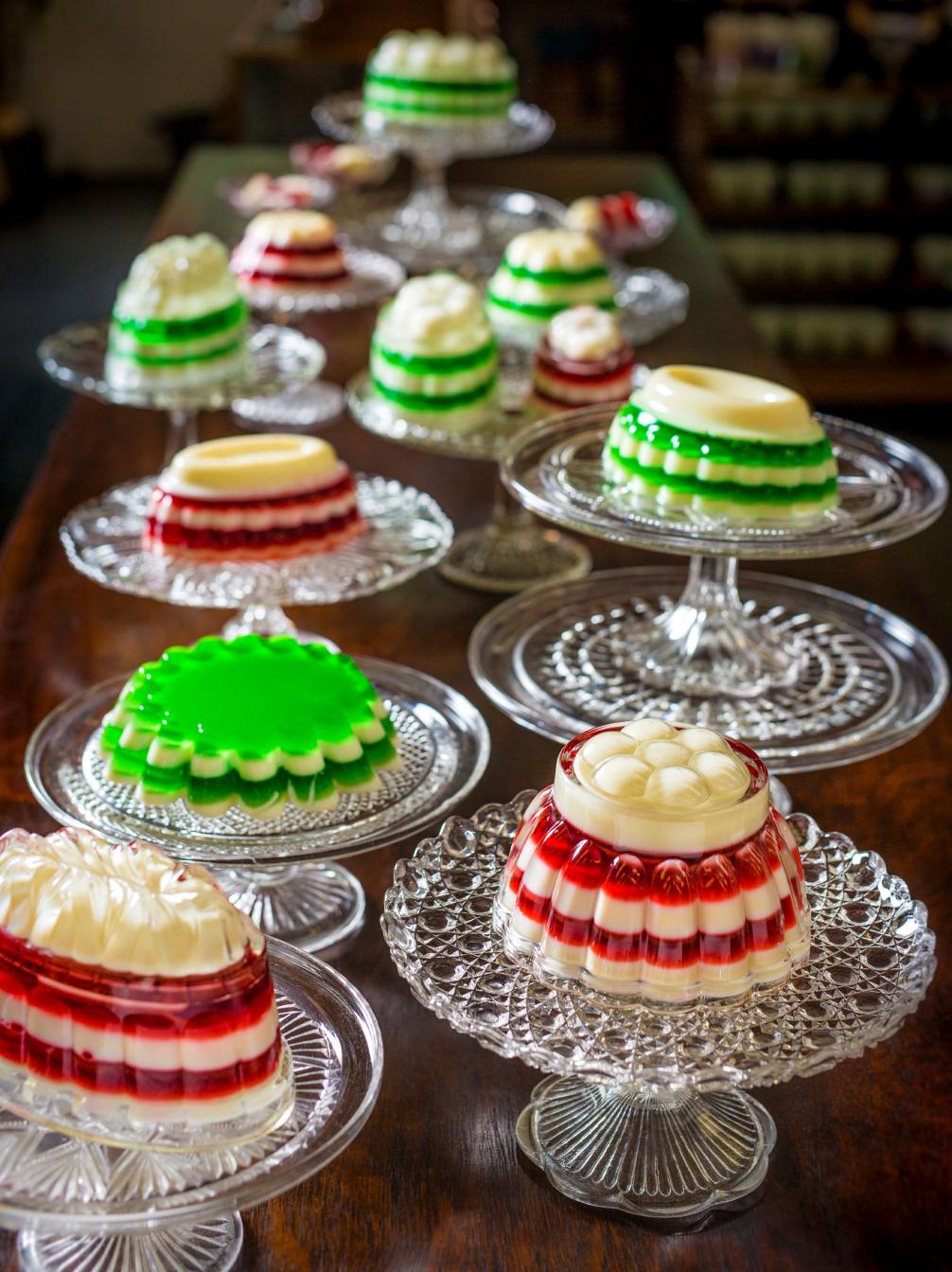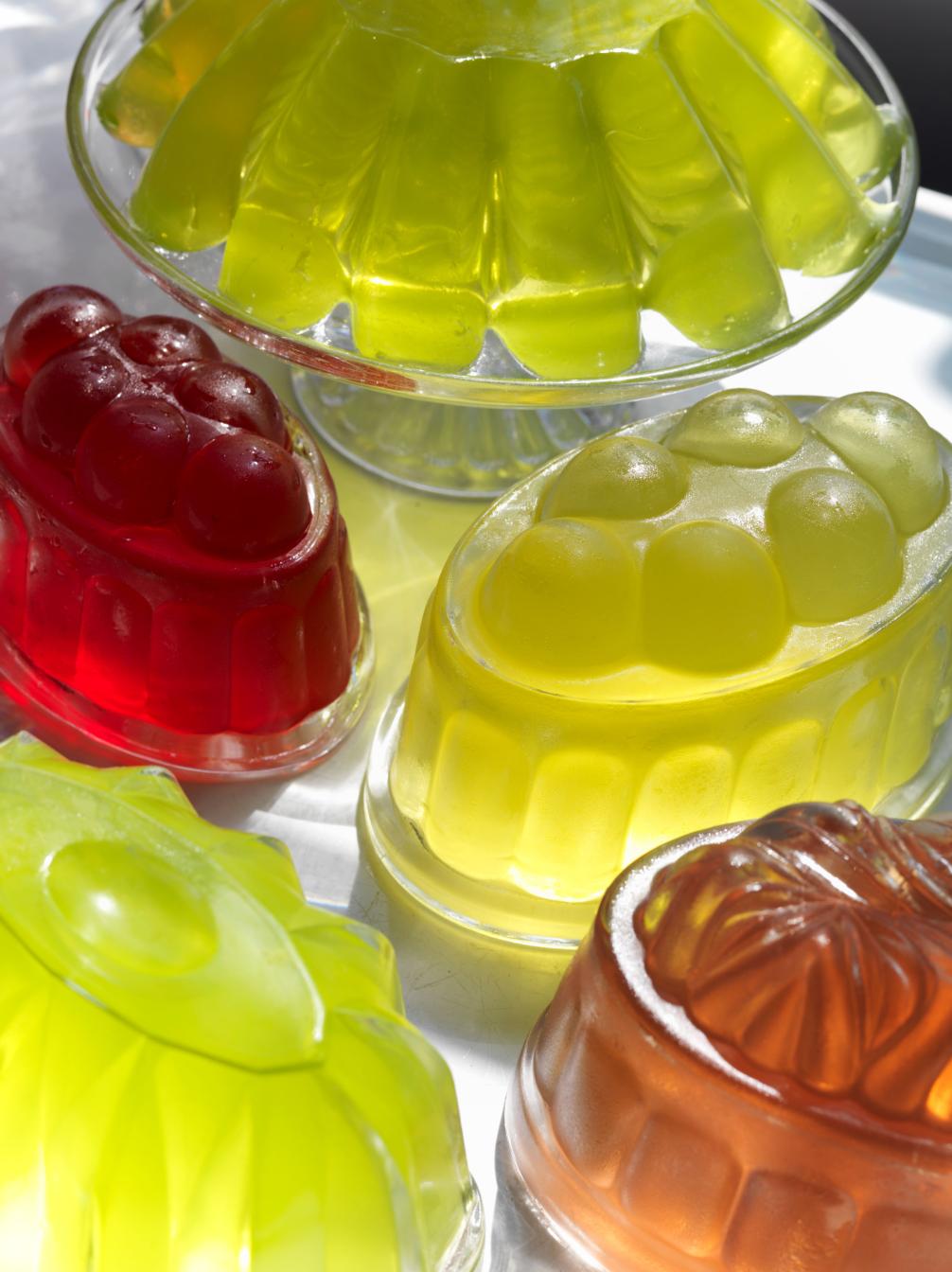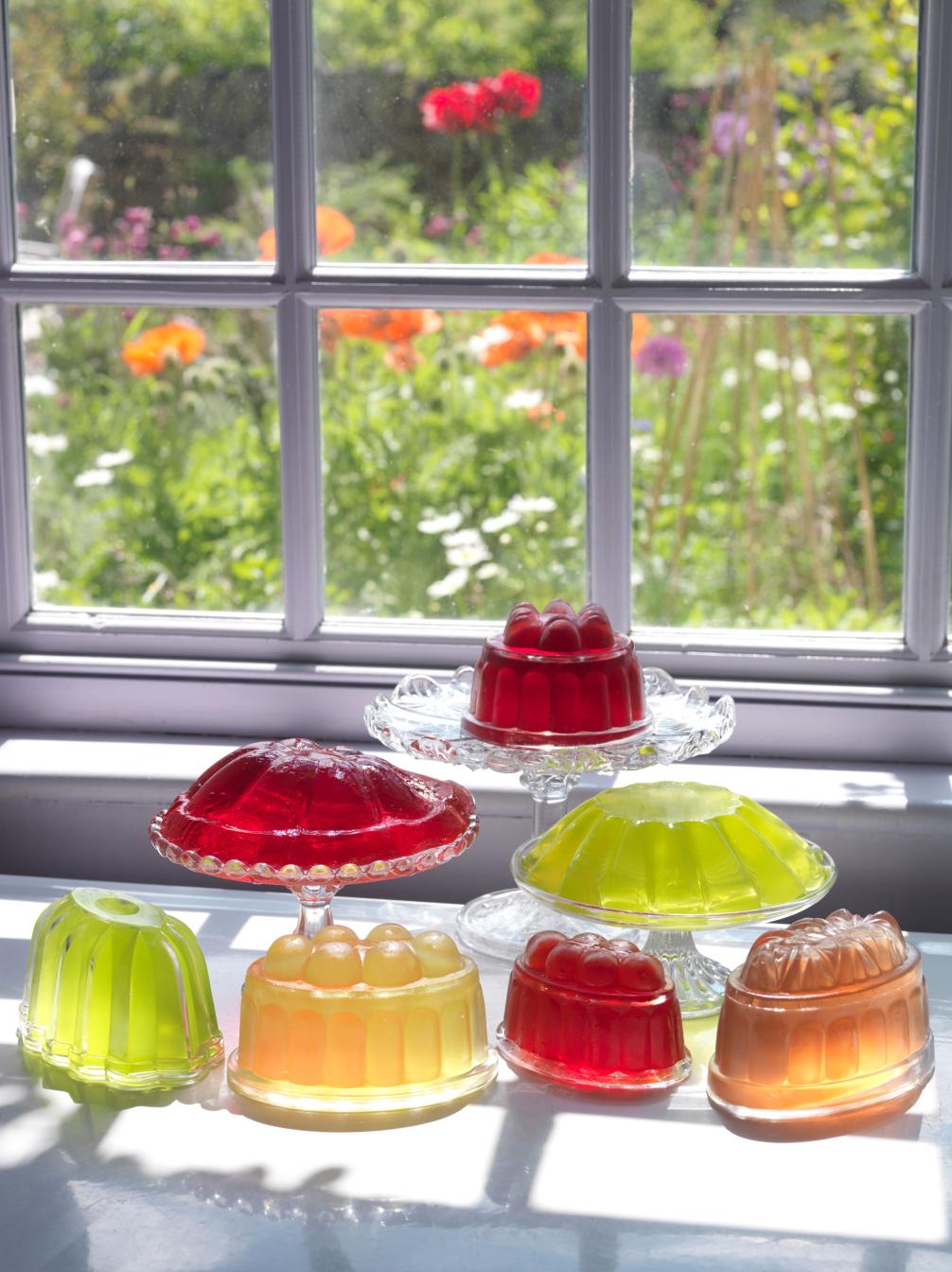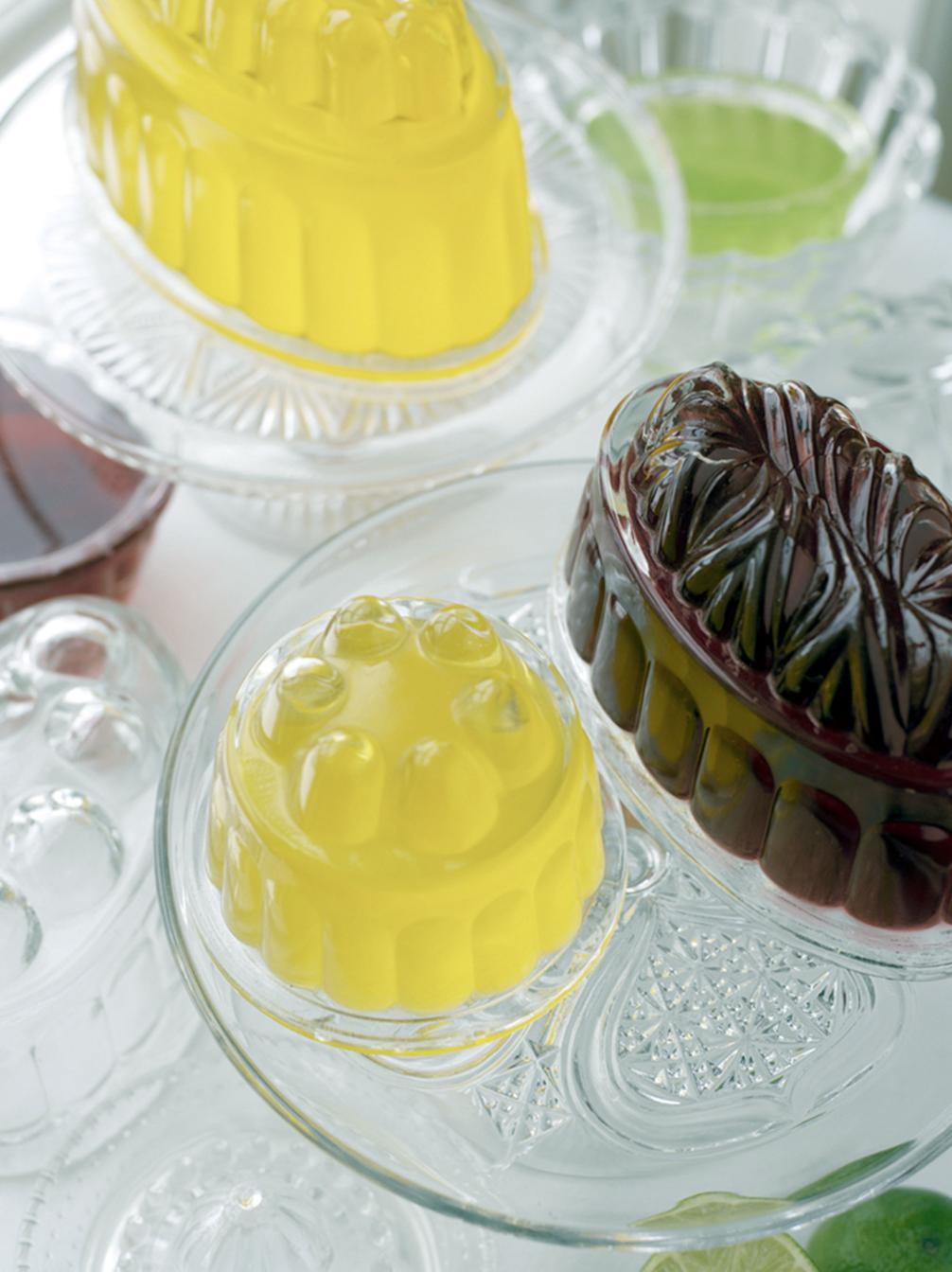 Old Glass Jelly Moulds
Traditional oval and round old glass jelly moulds in half pint or pint sizes. RElive those childhood party memories!
Designs vary.
From £7.50

What looks or tastes nicer than a gorgeous fruit or translucent elderflower jelly on a warm summer day?...
Try making gorgeous fruit jellys or even better - delicious Elderflower Jelly with fresh fruit

Ingredients
300ml/10.5fl oz elderflower cordial
400ml/14fl oz cold water
6 leaves gelatine
1tsp fresh lemon juice
125g/4.5oz mixed fruit such as chopped peaches and halved grapes or a mixture of berries

Method
Mix the cordial with the cold water in a jug. Soak the gelatine for 5 minutes in just enough water to cover it. Meanwhile warm 100ml (3fl oz) of the cordial mix in a medium pan until hot, but not boiling. Remove from the heat.
Squeeze out any excess water from the gelatine and stir it into the warm cordial until fully disolved. Add the remaining cordial mix and the lemon juice and stir well. You must add the remaining cordial to the dissolved gelatine and not vice versa, or it can cause the gelatine to go stringy.
Put the fruit in our gorgeous old glass moulds, or in individual glasses like our large stemmed bee glasses from France, and pour the cordial mix over.
Chill overnight then serve in the glasses or if using a mould turn out onto a plate or cake stand.

Or
Try making a milk jelly instead... make a fruit jelly but substitute some of the water with a small tin of condensed milk. Remember to allow the jelly mix to cool down a bit before adding the condensed milk, then pour into our glass moulds, rabbit moulds or glasses as usual.

Or
Try a colourful stripy jelly - make different colours and flavours of fruit jelly and layer them in the mould allowing each band to chill and set before the nrxt colour is poured on top.

Four TOP TIPS to help remove jelly from a mould...
Before turning the jelly out dip the mould into a bowl of hot water briefly to loosen the jelly from the sides of the mould. Remember not to put a cold mould straight from the fridge into hot water the mould could crack or shatter, and don't keep the mould in the hot water too long it may melt too much of the jelly and detail will be lost.

Place upside down on a plate and place a tea towel, previously soaked in hot water, over the top of the mould to help loosen the jelly - wet the plate first so you can slide the jelly into its centre.

If you're using a packet jelly like Hartley's try making a stronger mix 1.5 or 2 cubes to a pint of water.

Brush the inside of the mould with a flavourless oil like grapeseed before pouring the jelly mix in.
We aim to dispatch your goods within 2 working days from receipt of order, however it may take longer at busy times of the year. For more information see ordering & delivery