Heart of the Home Eco Cleaner
Heart of the Home Eco Cleaner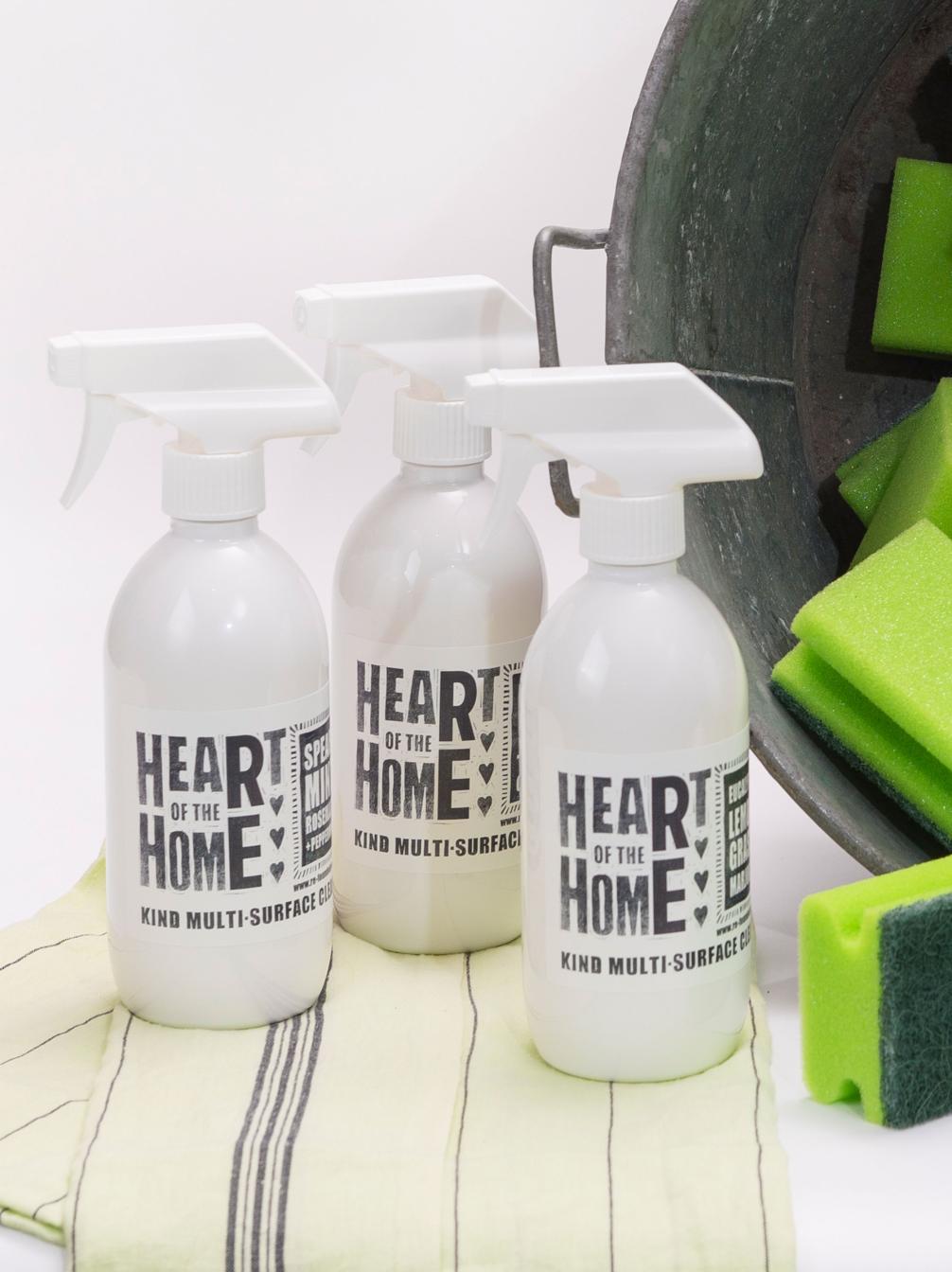 Heart of the Home Eco Cleaner
Made locally for RE, Heart of the Home multi surface cleaner is 100% natural, vegan, biodegradable & hypo allergenic.
Available in 3 fabulous essential oil fragrances:
Spearmint, Rosemary and Peppermint
Lavender, Sage and Rose Geranium
Eucalyptus, Lemongrass and Marjoram
500ml
At the moment we cannot get white bottles so we are using amber instead.
From £10.50

Heart of the Home is our own brand of household surface cleaner. It's 100% natural with high quality essential oils used for their anti-bacterial qualities not to mention glorious scents! All products are hand crafted in small batches here in Northumberland. No synthetics, parabens or petro-chemicals are used, just good honest ingredients including Northumbrian water. They are safe and kind to people, the planet and are NEVER tested on animals and remember a little goes a long way.
We aim to dispatch your goods within 2 working days from receipt of order, however it may take longer at busy times of the year. For more information see ordering & delivery