Arm & Eye Milagros
Arm & Eye Milagros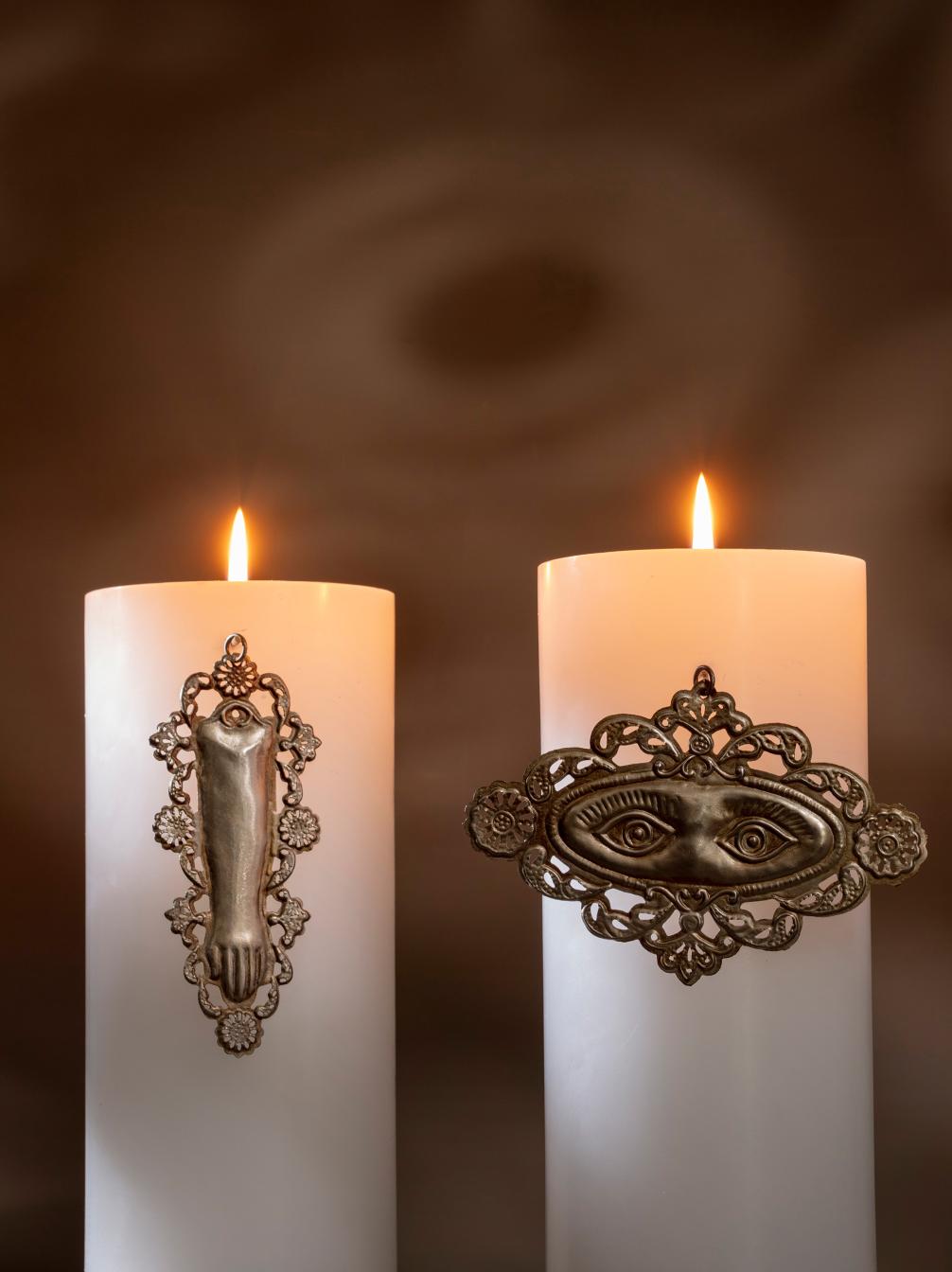 Arm & Eye Milagros
Traditional, naive silver pressed metal 'Milagros' or miracles with ornate borders and hanging loop.
Arm H13cm
Eyes W14cm
See product story below for more information...
From £3.50
In Spanish 'milagro' literaly means 'miracle' these religious folk charms are traditionally used to heal an ailment, or in gratitude for prayers answered. Milagros come in many shapes and sizes, often parts of the body or organs especially the heart. The charms can be flat or three dimensional and made from gold, silver, tin, lead, wood, bone or wax. Milagro symbolism is not universal for example a leg may be used to pray for the improvement of a limb or might also refer to safety whilst travelling. As well as being attached to altars, shrines and places of worship milagros have become popular charms.
We aim to dispatch your goods within 2 working days from receipt of order, however it may take longer at busy times of the year. For more information see ordering & delivery