Alum Stone on String
Alum Stone on String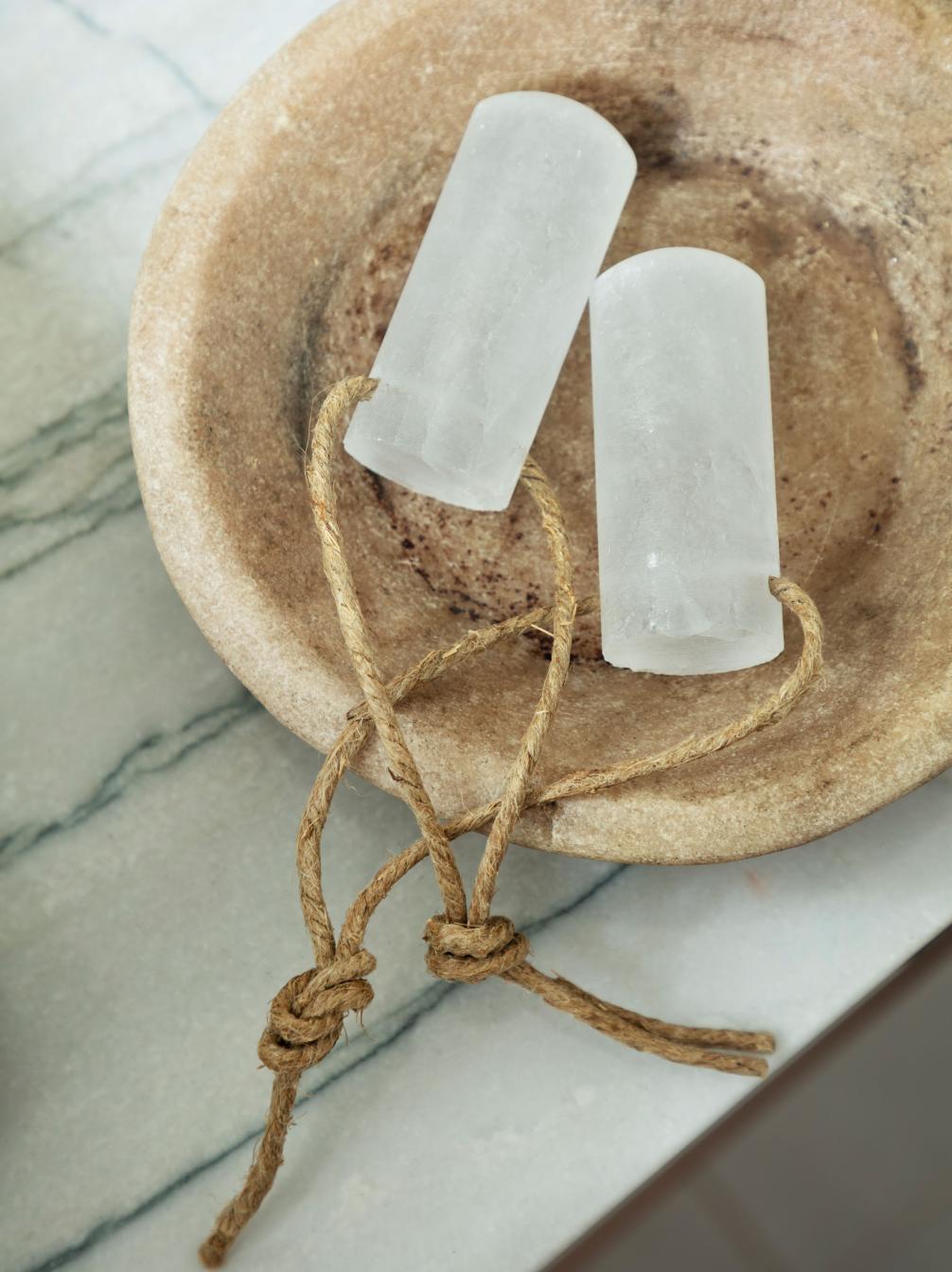 Alum Stone on String
Alum has been traditionally used in the middle east for centuries.
A perfect natural deodorant it can also be used for razor burn
or can be chipped and added to a white wash for an extra glow!
See product story below for more information...
£10.25
Natural alum has been traditionally used in the middle east, and other coutries, for centuries. The ancient civilisations of Mesopotamia (modern day Iraq) used alum to fix madder (red dye) to textiles. It was imported in large quantities from Egypt evidence of this process and trade dates back to before 2000BC. it was also used by the Romans to fix dyes and for the purification of drinking water.
In the 1950s, men sporting crewcut or flattop hairstyles sometimes applied alum to their hair as an alternative to pomade. When the hair dried it would stay in position all day!

Alum is most famously known for its antiperspirant and antibacterial properties - the perfect natural underarm deodorant. Historically it has been used as a deodorant in Europe, Mexico, Thailand (where it's known as sarn-som), throughout Asia and in the Philippines (where it is called tawas).
Alum blocks are also traditionaly sold as an astringent in pharmacies in India and to prevent bleeding from small shaving cuts.
We aim to dispatch your goods within 2 working days from receipt of order, however it may take longer at busy times of the year. For more information see ordering & delivery