Travel Altar
Travel Altar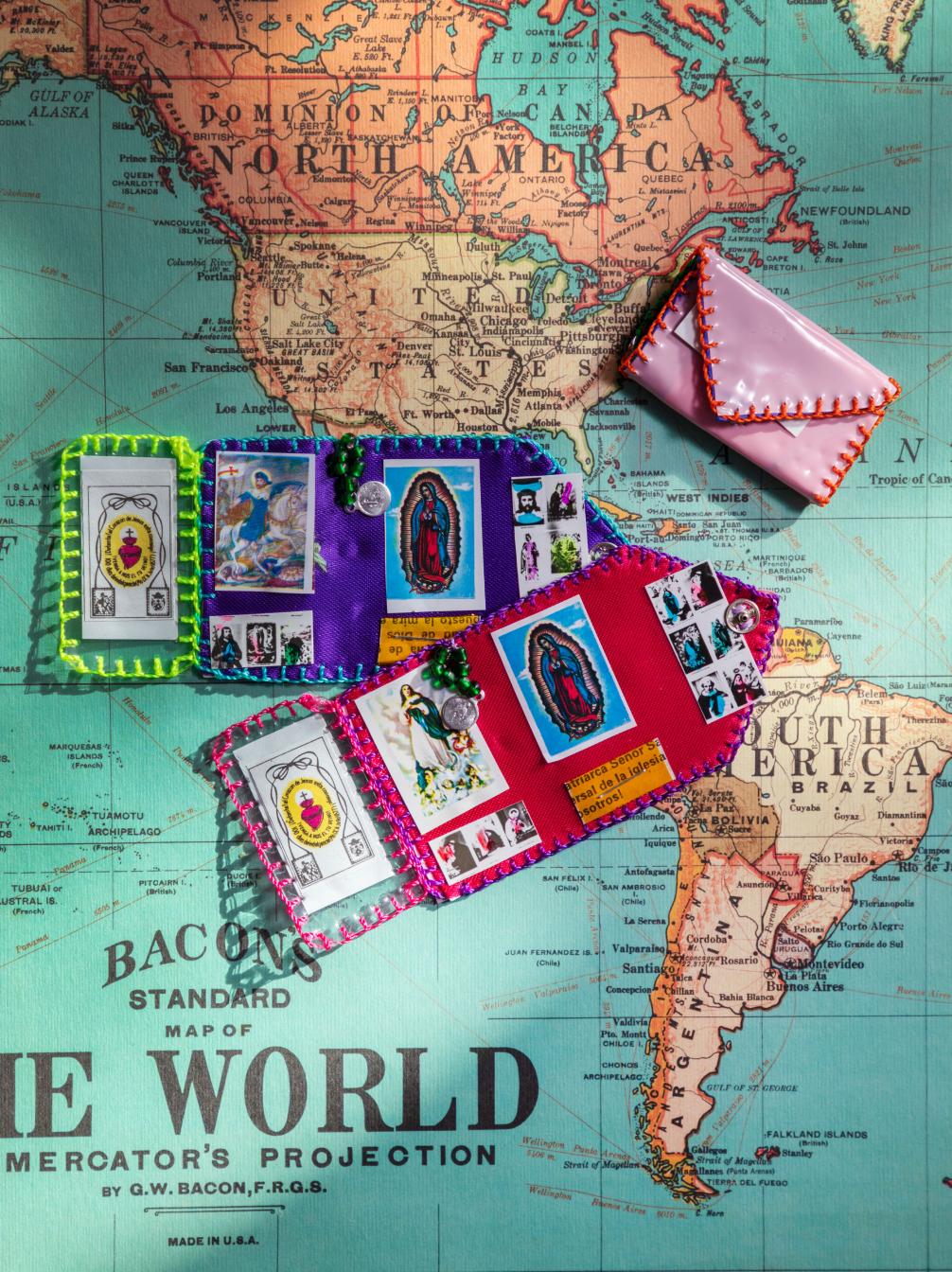 Travel Altar
Tiny brightly coloured plastic folding travel altar, or Saint wallet, from Mexico. Each one is handmade and unique, featuring pictures of the madonna, saints and a tiny charm. Closes with a press stud and pops easily into a purse or pocket - a small helper for difficult situations!
Designs and colours vary.
9 x 5cm when open
See product story below for more information...
£5.50

The 'travel altar' or 'saint wallet' is a bit of Mexican Catholic folk-magic that utilises religious imagery to effect magical results. Shaped just like a regular money-wallet when folded and snapped shut, this crochet-edged vinyl-and-rayon compendium of symbols unfolds to its full 9cm x 5cm and reveals pictures of saints, a tiny saint medal hung from glass seed-beads, two swatches of diminutive reproductions of old hand-tinted photo-postcards of saints, a piece of a genuine novena prayer folded up and wrapped in yellow cellophane, and two more-or-less random saint-prints, one within the wallet itself and the other displayed on the vinyl back-flap when the item is opened. The matter of selecting which saint to carry on one's person is complex. Certain saints are invoked for the protection of travellers, others to cure specific diseases, and still others to bring money to the bearer.
We aim to dispatch your goods within 2 working days from receipt of order, however it may take longer at busy times of the year. For more information see ordering & delivery