Meraki Accessories
Meraki Accessories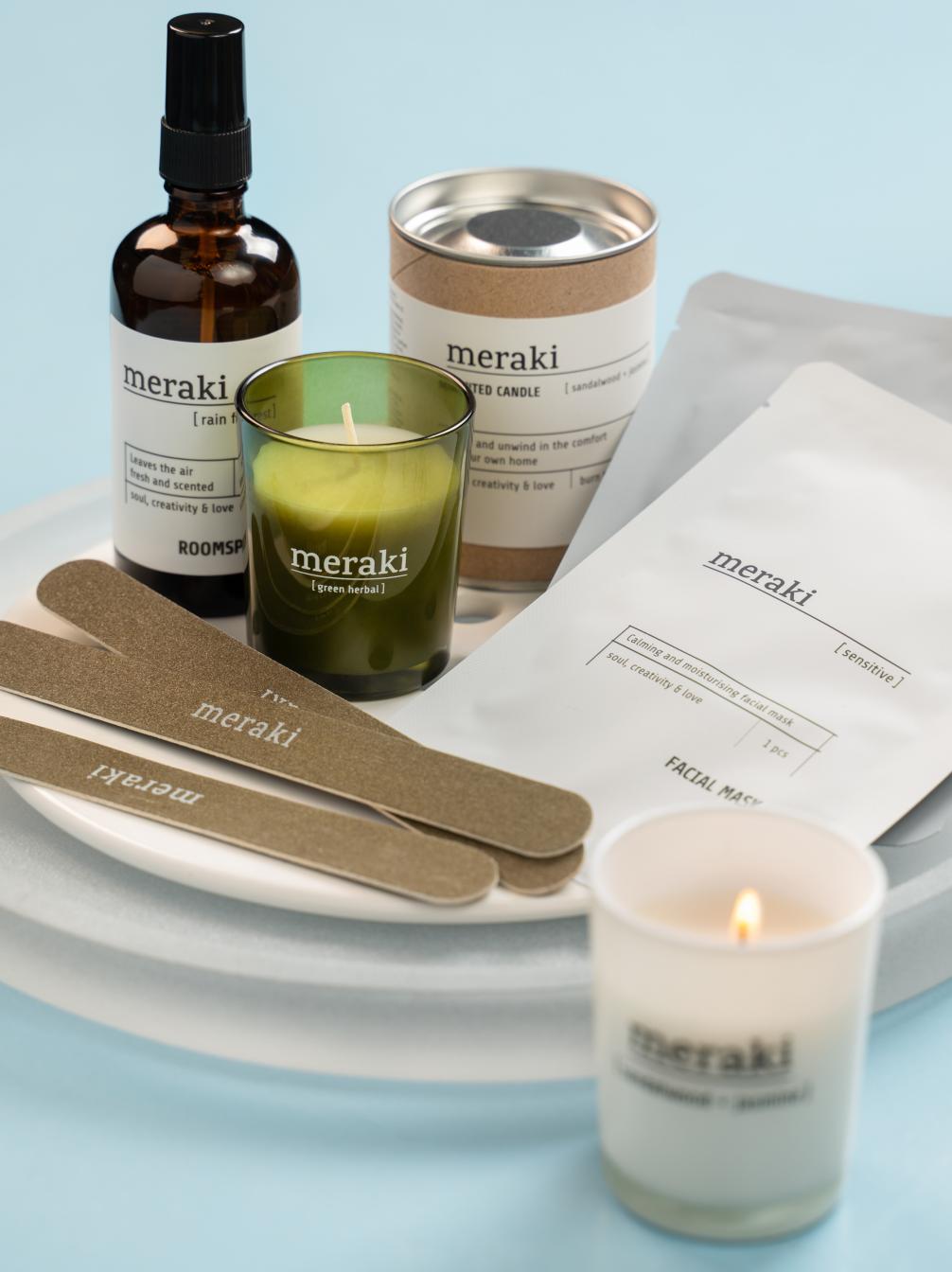 Meraki Accessories
Certified organic toiletries from Denmark, no parabens, soft and gentle and suitable for all skin types. Meraki accessories include:
Konjac sponges, 100% natural, deep cleansing, gently exfoliating, eco friendly & bio degradable.
Green, with green tea, for damaged skin.
Single use facial masks.
Boxed scented candles 12 hour burning time 60g H7cm
Roomspray 100ml
Tangled Woods Hand Care Gift Box 275ml Hand Soap & 275ml Hand Lotion.
From £4.00
We aim to dispatch your goods within 2 working days from receipt of order, however it may take longer at busy times of the year. For more information see ordering & delivery